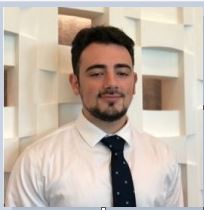 Anthony Veneziano is an Investment Analyst with USI Advisors, Inc. He is responsible for contributing the investment & economic research and actively involved in due diligence of asset managers globally and subsequent application across Defined Contribution & Defined Benefit plans, including manager selection, performance evaluation and monitoring.

Before working for USI, he worked as a product development, underwriting and data analyst for an insurance company where he was responsible for developing and implementing reporting capabilities.

Anthony is a graduate from Stetson University's Honors Program where he earned a B.S. in applied mathematics with a financial and actuarial focus.